Eclipse Roofing is a trusted installer of your residential or commercial eavestrough system.
We assist owners with assessing their eavestrough system and the best way to channel water from the roof and away from your home. Eclipse installers may provide recommendations for placement of downspouts and how to angle the eavestrough to avoid pooling water or overflow.
Proper installation of your eavestrough system will ensure that your home is not damaged by water flowing into the basement through the foundation,  behind walls or into the roof system.
The type of eavestrough system most commonly installed is a 5″ aluminum system which is also referred to as a "K" style eavestrough. Eclipse also works with 6″ aluminum systems (typically for commercial properties or large homes) and copper eavestrough.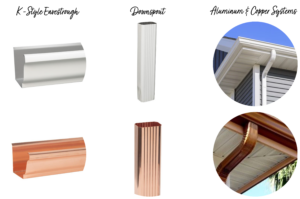 Eclipse Roofing frequently provides commercial repairs and replacement of drainage systems that also involve interior drains and/or scupper drains throughout the GTA. We work with a number of condo corporations and property management representatives providing annual inspections, maintenance and remedial repairs to keep systems in good repair (residential and commercial)
We are know for building and designing custom seamless eavestrough for our clients and we 100% guarantee our workmanship.
In addition, the replacement of eavestrough is commonly combined with the replacement of a buildings soffit and fascia. Fascia can be wood or metal and is the flashing located along the roof perimeter (behind the eavestrough). Soffit panels installed under the roof overhang and are typically metal (solid or perforated) and wood on older buildings.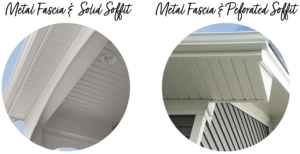 Soffit and fascia can give your home or property a face lift or improve your curb appeal when updating the exterior of your home. When combined with new siding and trims building owners can easily upgrade the exterior and modernize the look of their property.
Heavy tree foliage? We can take care of that with leafguard to protect your eavestrough system from tree debris. Build up of leaves and twigs can lead to impeding drainage and block your downspouts; leafguard saves you time, money and maintenance by protecting your eavestrough from damage.

Leafguard options to fit your budget or your homes needs | photo 1 & 2 credit: Alu-rex.com | photo credit 3: kaycan.com
Eclipse Roofing also offers eavestrough cleaning services and water barrel installs.
Brands we use in our installations:
Popular Colours (most commonly used in our projects)
Matte Black
Commercial Brown
Chocolate Brown
White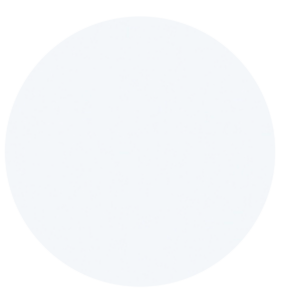 Leafguard technical sheets