Eclipse roofing specializes in the installation, repair and maintenance of various commercial flat roof systems.
Modified bitumen (or rubber) roof systems | two-ply system (heat welded or mechanically fastened) | repairs & installations offered
Built up roofing system (BUR | tar and gravel roof) | repairs only offered
EPDM systems | single ply system (liquid adhesive or mechanically fastened) | repairs only offered
TPO/PVC | Thermoplastic | single ply system (white) | repairs & installations offered
The most common flat roof systems we install or replace if a modified bitumen membrane using a torch-down method (head welded) to fully adhere the membrane.
The difference between varying modified bitumen flat roof systems we install is the method of application and layers.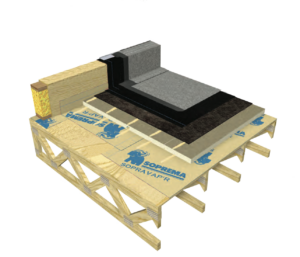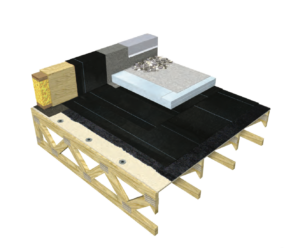 Flat roofs are typically built on top of existing metal, concrete or wood roof decks. The finish on a flat roof can be selected in a number of different colours, styles and textures. The most requested colours to be installed by our company are: traditional black; grey or white for their reflective and energy benefits.
Grey or white cap sheets or flat roof surfaces that have a reflective coating, are proven to reduce cooling costs and leads to increased energy savings. 
The benefits of a flat roof system are that these systems are extremely flexible and will expand or contract while remaining water tight. Flat roofs are extremely durable in changing climates and harsh weather conditions. Because of these properties, they are easy to install, maintain and repair.
We work with a number of property management firms, condo corporations and real estate members throughout the GTA providing repairs, remedial services (inspections & maintenance) for commercial flat roofs. We provide ventilation, flashing, skylights, curbs for HVAC units and roof hatch (access) repairs, installations and replacements as well.